GAIA is looking for 5 participants for the amazing Youth Exchange in Germany!
When: 23 August – 1 September 2019
Where: Rhoderlinder Hof, Siegsdorf (Bavaria), GermanyAge requirements: 18-30 years old, but the group leader can be older than 30!
Number of participants including group coordinators: 30
GAIA is looking for 4 participants and 1 group leader!
Join us in this exploration of songs and lyrics in different languages about migration & refugee topics. You should be able to play a musical instrument, or sing, or dance, or like to perform and to learn about music. Two final concerts will be given.
We want to celebrate a multicultural society, using music as an easy medium to bring people to together. The region of Germany in which we will be working has recently received many refugees and would benefit from events that show positive experiences of multiculturalism.
We aim for an intensive group experience with frequent communication of needs and interests and spaces for an open and spontaneous exchange between the participants and the people we encounter. We will use morning rounds, coordinators' meetings, informal games, intercultural nights, personal storytelling rounds, rhythm workshops, jam sessions, small- and large-group rehearsals, informal street music performances, a formal concert, the Youth Pass acredidation, and create a video documentary about the project.
The project strives to be intersectionally feminist and LGBTQI+ friendly.
See the videos of past projects:
2018 – https://youtu.be/XijOkINd7RA
2017 – https://youtu.be/VnbjCUgmkDg
2015 – https://youtu.be/jKhu8kaijz4
There is no participation fee.
Travel, visa, accommodation and food are covered.
Application form and a bit more information about the Youth Exchange are available
HERE 
If you are interested, please fill it in by 1st of June 2019.
If you are interested to join as a group leader, please fill in the application form and send an email with short motivation to gaia.kosovo@gmail.com before the deadline. Previous experience with youth exchanges is an advantage, but nor requred. Sense for team work, responsibilty and open communication is needed.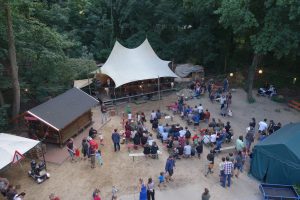 The participating assocations are:
The project is supported by Erasmus+ program!
photo credit @ Jonglirium